Jack Carney is a clinical social worker who retired after fifty years of practice, nearly forty of which spent working in the public mental health system. He received his MSW from UCLA in 1969 and his DSW from CUNY in 1991. He is also a trained family therapist, trained in Dialectical Behavior Therapy, and devoted a good part of his professional life to teaching and training mental health professionals and to conducting clinical practice research.
He retired in 2010 from a large New York social welfare agency. 
He currently lives with his wife of thirty-nine years in Long Lake, New York, writing, hiking and caring for their two cats. He spends much of his free time as a community advocate, utilizing his blog and social media posts as well as on-the-ground activities to support issues of concern to Long Lake and the Adirondacks and to promote the eventual adoption of Medicare for All and universal access to health care. For further information …
The prelude to his professional career was a three year stint as a Peace Corps volunteer in Colombia, which sparked his life-long pursuit of social justice for those who've been marginalized and disenfranchised from full participation in mainstream society: persons who are poor; persons who have been labeled as seriously mentally ill; and men and women of color. He is also an Alinsky-trained organizer, who practiced his craft in East Los Angeles, Sunset Park, Brooklyn, and throughout his career in New York City. As a social worker then and as a writer and community activist now, he has been an advocate and proponent of social change and a fierce opponent of white supremacy and free market capitalist avarice.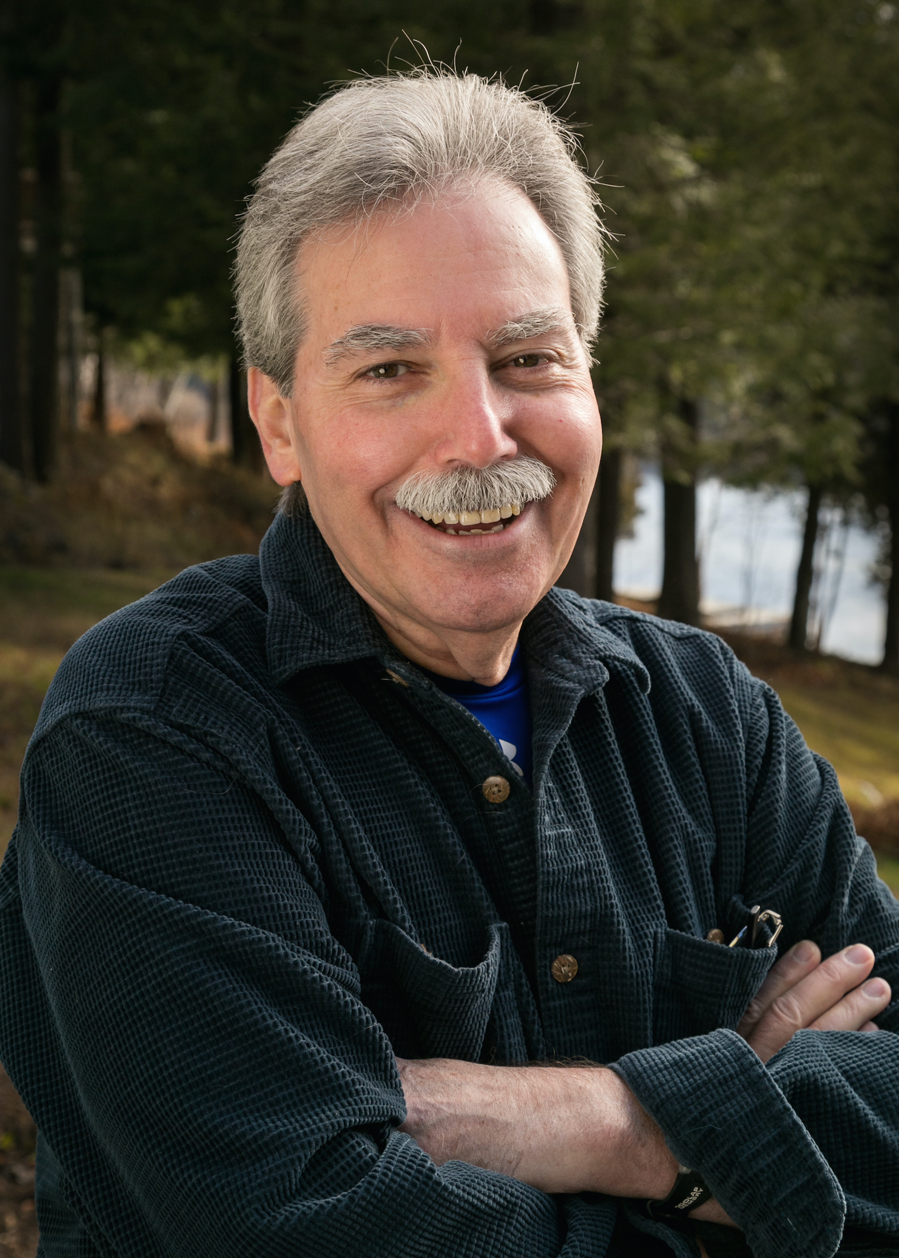 His book of essays, Nation of Killers — Guns, Violence, White Supremacy: The American Dream Become Delusion (2015), and the more than 50 blogs posts he has written since his retirement have focused on the greed of the group of Americans he terms the one-percenters; on the causes and possible resolution of gun violence and rampage killings; on the hatred and fear at its roots; and on the alienation and social disconnection of most Americans from one another that appear to be its consequences.
While not terribly optimistic about the future of this America and his fellow Americans, Dr. Carney professes himself to be hopeful. For all those who share his doubts, he recommends the apocryphal exhortation of the murdered IWW organizer, Joe Hill — "Don't mourn, organize!"